WWE star Roman Reigns started this week of Monday Night Raw by revealing to the WWE Universe. That he couldn't be the wrestling champion that WWE required him to be as the chief titleholder on Monday night Raw because he has been fighting Leukemia for over a decade(11 years).
Roman also stated that this would not indicate his retirement, as he stated: "After I'm done shouting leukemia's ass I'm coming back home (WWE)." He then went on to declare that the disease had returned and it would push him to step away. He said that he once again will fight it off and come back strongly and then he has to relinquish the Championship in order to do so.
Thank You Roman
Then WWE star Roman Reigns was greeted by "Thank You Roman" hymns as he dropped the Universal Championship in the center of the ring. And then he made the long walk up the ramp. He was then approached by his Shield brothers Dean Ambrose and Seth Rollins hugged their wicked friend and Rollins was visibly overwhelmed with emotion.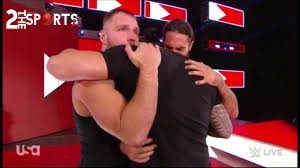 A disheart moment for the star and his Shield-brothers Dean Ambrose and Seth Rollins. They couldn't hide their feelings and greeted him.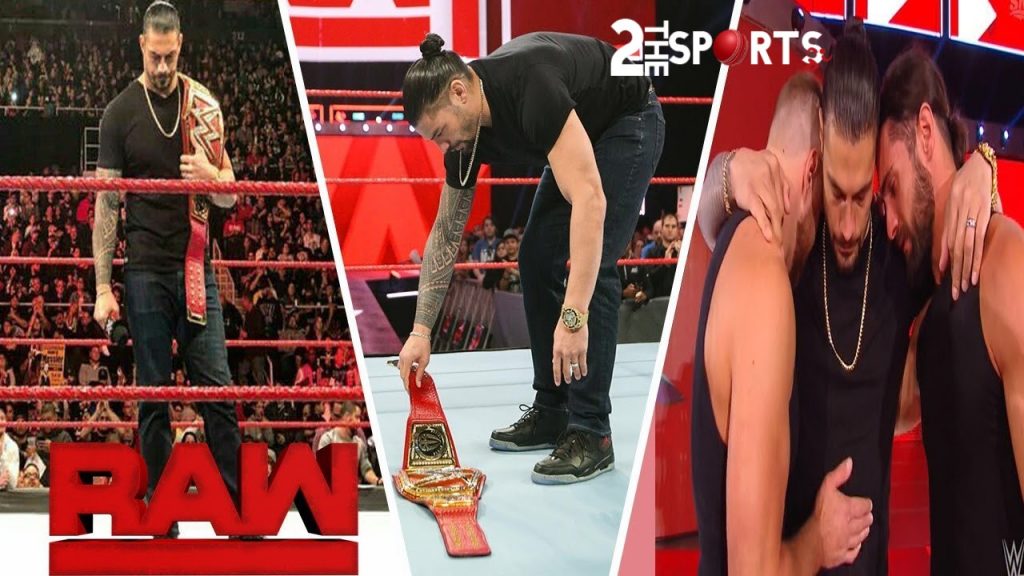 Additionally, the WWE issued a statement.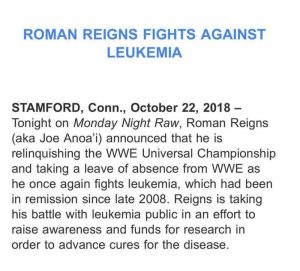 This was harsh for the WWE Superstar Roman Reigns and also for his fans. They were not believing that Roman will not be seen anymore after he relinquishes of Universal Championship. All the fans are hoping and praying for the legend and soon they expresses their feelings on social media. People soon caught to Twitter to show their support with the hashtag #ThankYouRoman.
Everyone at To The Sports would like to wish Roman Reigns the best in his healing and hope that he can come back strongly to WWE in the coming months.